Beijing: Sea Point Attends the 22nd China Airport Development Summit
09/13/2023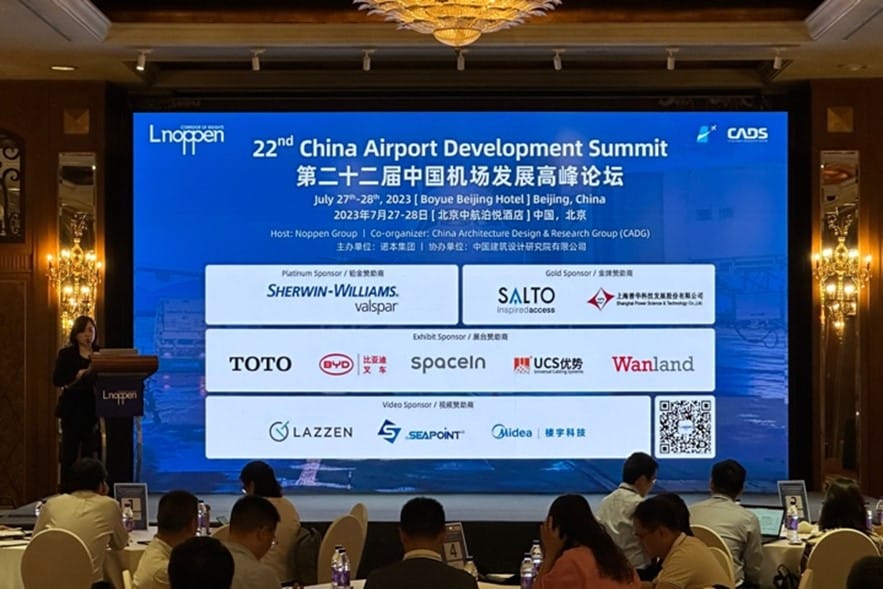 Beijing | Currently, the civil aviation industry has entered a stage of rapid recovery, and the International Air Transportation Association (IATA) predicts that the global aviation industry will return to pre-pandemic levels this year. According to the requirements of the Civil Aviation Administration of China (CAAC) "Action Plan for the Construction of Civil Aviation Type IV Airports in China (2020 - 2035)" and the "Guidelines for the Construction of Type IV Airports", it is necessary to adhere to the safety requirements for the construction of an airport - building green airports to achieve sustainable development; building smart airports and promoting transformation and upgrading outdated systems; building a humanistic airport and helping to achieve harmonious development. Guided by such calling, authorities and relevant parties need to accelerate the achievement of airport's 'Safety, Green, Smart, and Humanistic' goals.
In this context, the 22nd China Airport Development Summit Forum (CADS) was grandly held from July 27th to 28th in Beijing, China. The conference brought together high-level leaders and experts from government departments, airport groups, regional airports, airlines, architectural design institutes, logistics planning enterprises, consulting institutions, and airport aviation industry service-supporting enterprises to discuss the opportunities and challenges of China's Type IV airport construction, exchange the achievements of the Type IV airport construction, and explore carbon neutrality goals and technological innovation. This Summit had four special sections, namely "Keynote Speech", "Key Projects", "Hot Topics" and "Case Study". For each topic, many experts from CAAC, Airport Groups, IATA, Architectural Design Institutes, Scientific Research Institutes, and other units were invited to make insightful speeches, to deeply discuss the future trends and challenges of airports in China and provide suggestions for the high-quality development of the industry.
Yang Jinpeng, Deputy Chief Architect of China Architecture Design and Research Institute Co., Ltd. and President of the Seventh Institute of Architecture, delivered a leadership speech at this summit. Qi Xianfeng, Director of the Statistics and Analysis Center of the Chinese Academy of Civil Aviation Science and Technology, gave an in-depth report on the "Short term Performance and Medium to Long Term Trend Analysis of China's Civil Aviation Development" at the keynote forum, analyzing the development path of China's civil aviation airports, pointing out the direction for civil aviation transformation, and interpreting the concept of China's smart airport construction. As a sponsor of this summit, the Sea Point team attended and listened attentively to the speeches of various experts, which provided detailed information about the cutting-edge trends and development directions in the industry. The regional leaders of Sea Point China Limited introduced various solutions and practical experiences for the construction of smart airports to the on-site attendees in detail, enthusiastically answered all questions, and deeply discussed the needs and potential cooperation opportunities for product applications. They were highly recognized and praised by the attendees, bringing new ideas for industry development.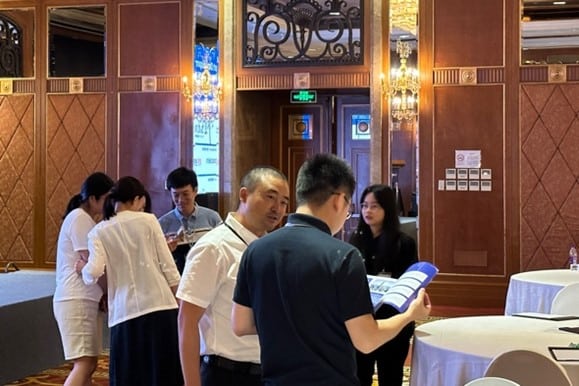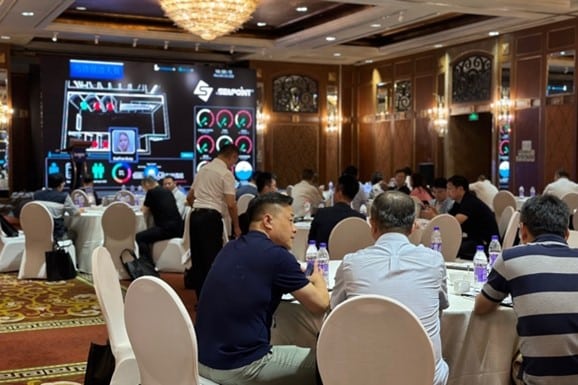 Regional leaders of Sea Point at CADS 2023
Richard Zheng, Regional Sales Director of Sea Point China Limited, stated, "The construction of Type IV airports cannot be separated from the driving force of smart solutions. Building a smart airport is the key driver to lead the innovative development of the aviation industry. In the past few years, Sea Point, a brand with a global perspective, has been committed to providing customers with leading smart solutions, helping customers achieve their sustainable development goals. The summit is an ideological feast in the field of airport development. We have benefited a lot from in-depth dialogue with representatives from this summit".
In response to the rapidly developing market demand, Sea Point closely follows the market development and provides a complete set of smart solutions, specifically for airports.
By installing modules such as passenger flow monitoring systems, early warning and alarm systems, environmental odor monitoring systems, and occupancy indication systems, the traditional airport restroom is transformed into a smart restroom, providing timely on-site data on passenger flow, consumable usage, environmental monitoring and more – facilitating the scheduling and distribution of back-end management personnel and consumables, and vigorously improving the professional service level of airport management.
The Access Control Systems combine feature recognition technology with the application of the airport, which can improve the airport's ability to prevent and control public security, and effectively ensure the stable operation of the airport.
The Intelligent Video Management Systems are designed to achieve full coverage of airport monitoring, using video analytics technology to study pedestrians or objects inside and outside the airport. It can automatically alert for abnormal situations and maximize the safety of the airport.
Airports are the most hectic activity centers, operating 24 hours a day. Traditional lighting cannot meet the dynamic lighting needs of complex environments. However, Smart Lighting Systems can provide adaptive lighting solutions to meet the constantly changing needs of day and night. While meeting the lighting requirements, they combine induction, scene, time division, and zoning systems to save potentially up to 80% of electricity, minimizing energy consumption and saving electricity consumption.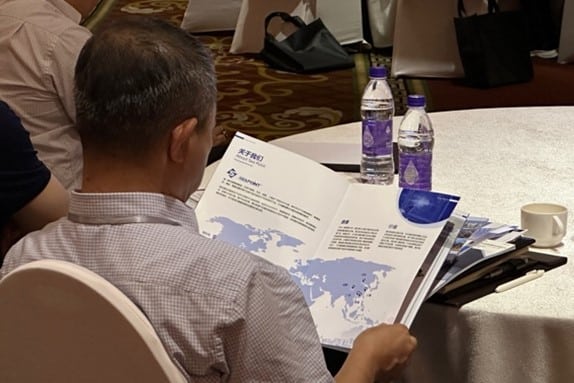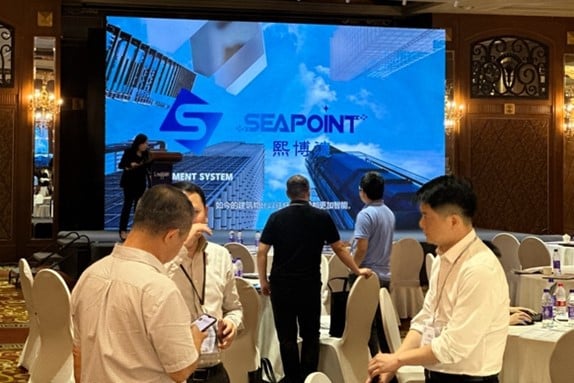 Looking forward to the future, China's civil aviation industry will continue to deepen along the development direction of Type IV airports. Intelligence will become a distinctive feature of airports, with broad development prospects. We believe that as the starting point of our industry empowerment, Sea Point will actively promote the smart construction for the airports, provide comprehensive smart solutions for the construction of Type IV airports, improve airport operation efficiency, save energy, and reduce consumption, optimize airport management, and help more airports achieve their sustainable development goals.
To be contacted by a Sea Point representative about an innovative technology solution for your business, please complete our
contact us
form.