Introduction
Optimal communication of voice and sound – from intimate informal meetings to major multi-lingual conferences with thousands of delegates.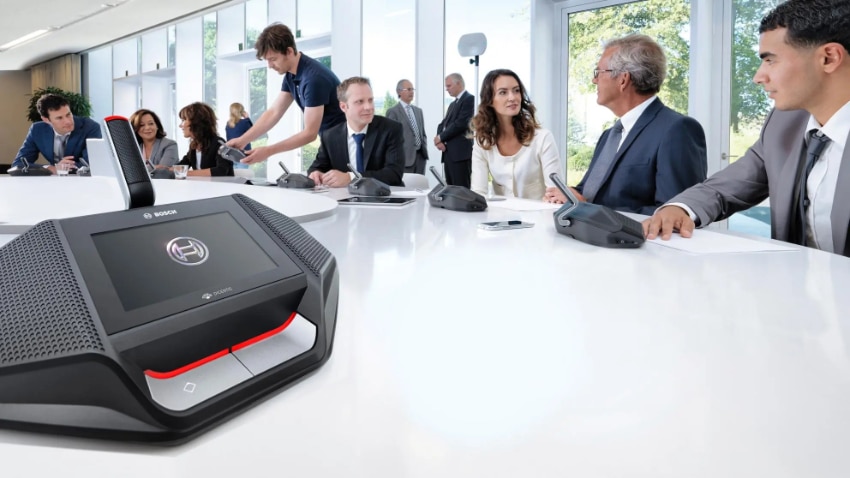 Products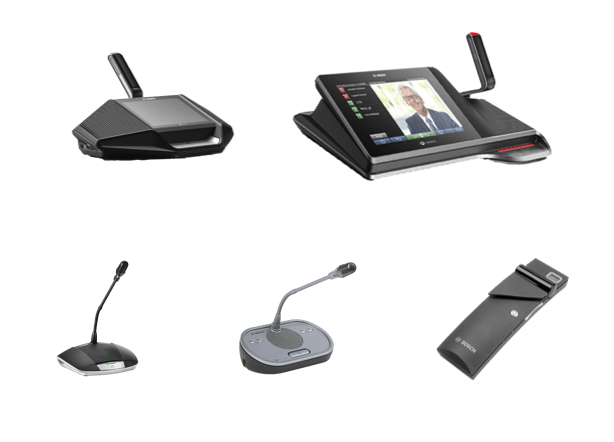 DICENTIS Conference System
Revolutionary DICENTIS Conference System integrates audio, video and meeting content with internet access in one single system and is based on the unique IP-based OMNEO media networking technology developed by Bosch.
DICENTIS Wireless Conference System
DICENTIS Wireless Conference System is an innovative system based on standard Wi-Fi technology and smart wireless management to ensure interference-free and highly flexible wireless conferencing.
DCN Conference Solutions
DCN Conference Solutions offer versatility, high audio quality and data transmission while providing complete control over your conference proceedings.
CCS 1000 D Digital Discussion System
CCS 1000 D Digital Discussion System is compact, easy-to-set-up, and easy-to-use. Yet it provides advanced features and exceptional versatility making it the ideal solution for small-to-medium-scale meeting areas.
INTEGRUS – Wireless Language Distribution System
Integrus system is an infra-red language and audio distribution system that provides the users with versatile language and audio distribution
Application
For large-scale conferences, conference centers, and parliaments that require high-quality audio and video, the Bosch Conference System provides high-quality audio and video, multilingual support, diverse conference modes, scalable, and safe and reliable conference solutions. It has provided guarantees for large-scale conferences such as the China Development Summit Forum, G20, APEC, etc.