EZ Monitor Draught Beer Flow Monitoring System
Measure and monitor draught beer poured by staff with Sea Point's behind-the-scenes flow gauge system. Our system is designed to ensure your customer draught beer purchases match the quantity of beer poured for better inventory control and increased revenue.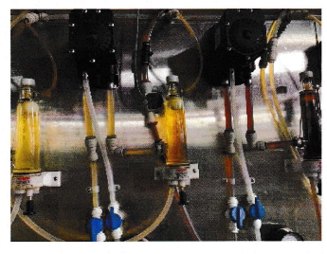 Our Solution
The flow gauge system works behind-the-scenes

System attaches to any kegerator system

Customizable reporting options

Pay a nominal fee to sample a new craft beer before purchasing a full glass

Remote management options for all users
Customer Benefits
Increases bar revenue

Maximizes keg yield

Improves inventory management

Monitors draught beer flow, by beer type, in real time

Cloud-based system or localized server for remote access

Mobile App functionality for easy user access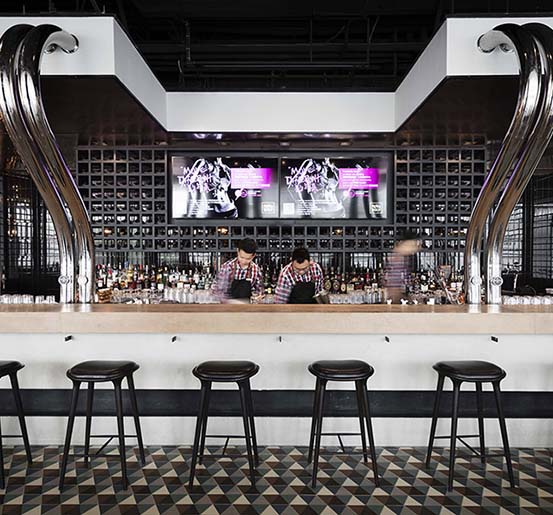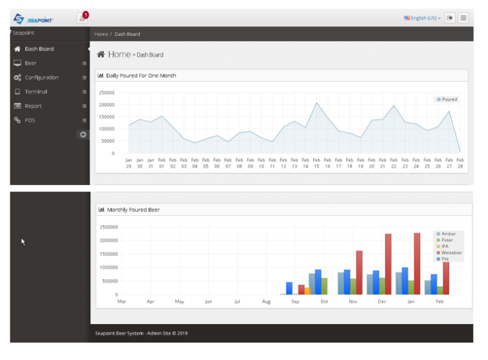 Customer Value
Increases revenue since each ml is measured

Reduced beer wastage from overpours or theft by bartenders

Track spend vs. pour in real time for each beer line

Potentially recover installation cost within first 3 months

Mobile App functionality for easy user access

Significantly reduce losses from overpours, saving up to 20% of your beer from being wasted
Benefits to customers:
01

Track draught beer poured by specified time frame (day, week, month, etc.)

02

Define item name, item ID, consumption unit, selling price, cost per beer type

03

Unique monitoring software can be customized for your specific needs

04

Upload/export data files and reports

05

Existing draught beer equipment and taps do not need to be modified to add monitoring system
Build upon your EZ Monitor draught beer monitoring system and customer signage and enhance your business with a real-time adaptive digital menu dashboard, which can be modified at the touch of a button to reflect keg volume, beer selections, pricing, promotions.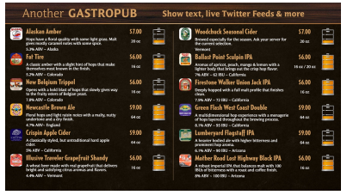 Replace the traditional chalkboard/hand-written menu board with a digital dashboard version to adjust the selection of beers presented on the digital screen in real-time.

The manager can change the keg with an easy swipe on the phone App, remove any beer selections which are no longer available and highlight any bar/restaurant/taproom promotions.
The digital dashboard can be adjusted, updated or modified in a fraction of the time, allowing the bar owner to focus on other areas of customer service and management of the establishment.

Review daily reports about customer preferences including consumption volume, beer types, and wastage amounts.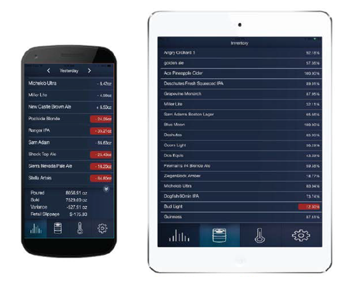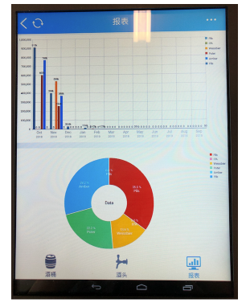 Bar manager, restaurant manager or owner can access the EZ Monitor Dashboard system using an interactive mobile phone, touch tablet, or computer to view real-time sales/statistics data, track inventory, manage the active taps, and edit additional content (advertising and up-sell information) for customer viewing as desired.
Benefits to customers:
01

Digital dashboard can be adjusted in real-time by the manager to more accurately reflect availability of beer varieties in the bar, restaurant, or taproom

02

Accurately track beer poured versus beer purchased

03

Review and export report data to monitor consumption activity and statistics to better manage inventory

04

Improve visibility of the beer selection varieties for the customer while providing additional details about alcohol content, bitterness level, pricing and description

05

Change daily promotions, special event announcements or add new beer selections daily in a fraction of the time