Self-Serve Beverage System
Restaurant, bar and brewery taproom owners and their managers are always on the lookout for innovative and exciting ways they can enhance their customers' experience whenever they enter their doors.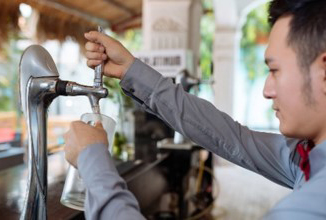 Sea Point
provides a way to reduce ongoing costs for service while generating more enthusiasm with customers. We offer a full line of self-serve beverage dispensers and equipment suitable for sales of beer or cocktails in bars, restaurants, shopping malls, special event venues and commercial building community spaces. The trend in bars and breweries is self-service taps with self-pay features! Your customers can fill and refill their glasses any time they like, and management can track usage and reduce costs. Self-serve beer taps and cocktail machines add a whole new dimension of fun to your venue…
Using our products, customers can personally interact with the various beverage selections. They can taste before making a final selection, and then they can fill and refill their glass when ready. Sea Point's self-serve beverage line of equipment is compatible with self-pay options by mobile phone, or by smart card operation, and are available whenever the customer wants a drink or a refill. All this occurs in a cashless environment and without waiting for a staff member to help with ordering or delivery. The systems can handle different payment types including WeChat Pay, Alipay, VISA, MasterCard, or other e-payments.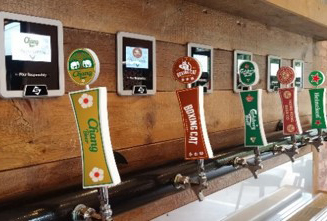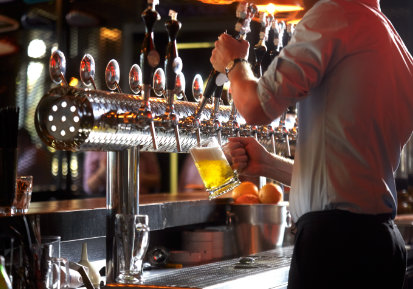 Sea Point
can help with the design, installation and setup of your beverage system. Solutions can be customized according to your need and venue design/main theme with high flexibility and cost effectiveness. Based on the best utilization of available space, the solution can be standard or a tailor-made design according to your bar or restaurant site floor plan. You can choose the appropriate solution according to your budget.
The system is designed with user friendly interface with trendy and good UX design. It offers flexibility to interface with other systems like Inventory, ERP and CRM etc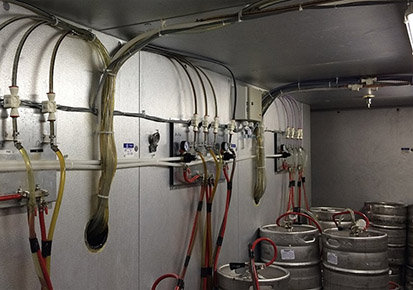 Benefits to customers:
01

Fully automated beverage service business

02

New trend in business operation model for automation

03

Less or no wastage in beer, drink and pay per volume defined

04

Convenient for customers to select from a wide variety of beer and pour different amounts at any time, with no need for assistance

05

The choices are almost endless ensuring that you get exactly what you want to match your décor and payment options, as well as enhance your customers' beverage experience.