Hong Kong: Sea Point Visited at HKTDC International ICT Expo 2021
11/16/2021

The HKTDC International ICT Expo showcases a comprehensive range of solutions with a focus on smart living, digital business, transportation & mobility, and governance & infrastructure. These cutting-edge technologies reinforce Hong Kong's position as a premier information and communications technology hub and to build a world-class smart city with a high quality of living.
The Contactless Meal Pick Up Locker is a unique alternative to traditional takeaway utilizing intelligent heat preservation, integrated smart control system technology with QR codes for fast, convenient customer access.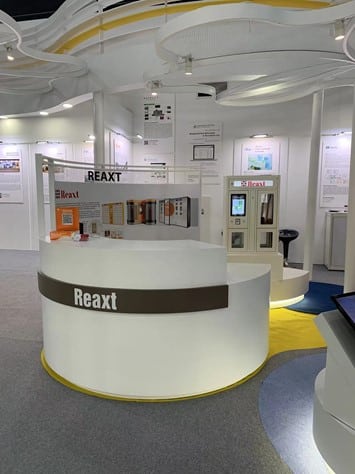 Sea Point's Contactless Meal Pick Up Locker System is a modular design, which can be customized according to different customer needs, and is equipped with ultraviolet disinfection and heat preservation functions, which not only achieves point-to-point accurate delivery, but also guarantees food hygiene and safety.