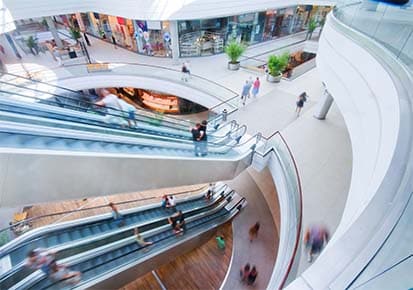 People Counting Systems can provide an effective baseline for making reasonable rent formulation. These important figures captured from people counting system can improve turnover rate, including but not limited to store migration, rent increment, evaluation of marketing effect, optimization of marketing activity resources, understanding of turnover rate combined with sales system, adjusting tenant mix and drive the people flow from one floor to another high-level so as to uniform distribution. Throughout the trend analysis of peak people flow period, it can also optimize staff scheduling, save labor coasts, adjust air conditioning temperature control system or temperature settings according to people flow conditions in order to reduce energy consumption.
Reliable information is wealth!
Benefits to customers:
01

System covers all entrances and exits

Master the total people flow and the people visit pattern, evaluate the effect of marketing activities and allocate resources rationally.

02

System covers specific area or floors

Distinguish peak or non-peak areas, master the people visit behavior, optimize the people movement line, dynamic rent system and adjust business area layout.

03

System covers individual tenants

Identify brand awareness, streamline brand and adjust brand layout.