Menu Board / Digital Signage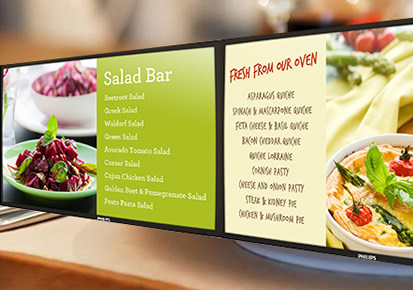 Through the utilization of Sea Point's innovative digital signage solutions, customers can display the latest and most relevant information including company details, menu boards, advertisements, daily agenda, navigation map and queuing displays. Our comprehensive solutions provide multi-lingual menu options that increases business efficiency and customer traffic.
Our solutions represent a technological change that eliminates the expenditure of printing and remodeling static signage. We provide quick and easy steps with simple log-ins to edit information, allowing real-time changes to content. The availability of numerous display options include the combination of text, images, news feed, videos and even programming logic.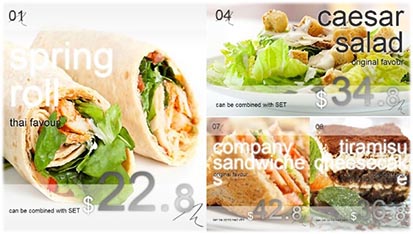 Sea Point's high-tech business signage solutions provide the proper avenue to communicate in our digital world