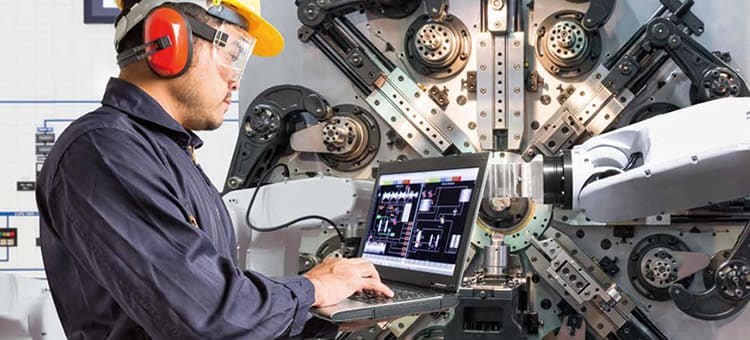 Cisco Smart Manufacturing Solutions Overview
By thoroughly integrating the use of data in the production processes, manufacturing businesses will be able to achieve the objective of lowered costs, improved quality, and maximised efficiency. Cisco provides solutions aimed at the various stages of production and operations of a typical manufacturing company, to help the company move toward smart manufacturing rapidly and more effectively.
Businesses must choose partners who can offer complete solutions and implementation experience, to ensure a successful digital transformation. Sea Point, as Cisco Select Partner, has amassed a wealth of experience to help your business on the journey of digital transformation.
Digital Campus Network Solutions
The intent-based Cisco Digital Network Architecture (Cisco DNA) for the enterprise incorporates:
· Cisco DNA-ready infrastructure: includes routing, switching and wireless products, virtualisation of support systems, and a programmable foundation.
· Cisco DNA Center: a centralised controller and dashboard offering a full view of the systems, for the automated deployment based on configured policies, smart operation and maintenance, network deployment, and to adapt to rapid change in business processes.
· Network-embedded/built-in security: the network is used as a sensor and to enforce control, to provide comprehensive threat detection and response
· Big data analysis: to carry out analysis on networks, applications, security, and users through embedded intelligence
A fully digital network infrastructure that can provide the following features: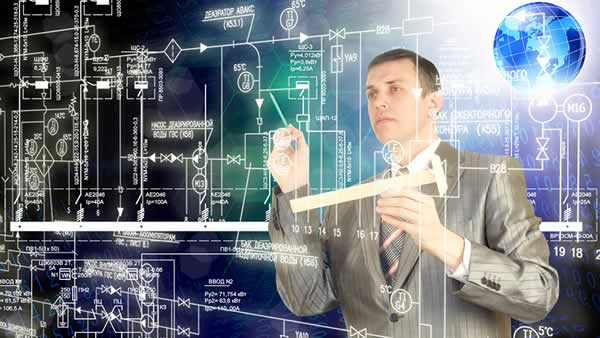 · Smart operation and maintenance
· Automated deployment
· IT/ IoT integration
· End-to-end security
· Smart wireless network deployment
· Next-generation wide-area network drive by SDN technology: SD-WAN
Benefits:
· Extensible with business need: delivered with network virtualisation, building blocks can be deployed one at a time or layered based upon the business need for ease of expansion.
· Agility: by reducing the need for manual configuration, achieve greater business agility with faster network services provisioning.
· Consistency in wireless and wired connections: extend the micro-segmentation, visualization and enforcement policies of wired networks into wireless networks. A distributed network of wireless terminals can help increase the throughput of the wireless network, while providing a centralised management and troubleshooting system.
· Streamlined IT processes: simplify and lower the cost of operation and maintenance, use predictive analytics to troubleshoot network issues for users proactively and rapidly.
IoT Solutions
IoT Solutions:
Cisco offers a strategic three-step process to address the IoT needs of manufacturing enterprises: seamlessly interconnected network, data intercommunication, and value sharing.
Network inter-connection: Cisco and Sea Point have proposed a converged industrial Ethernet CPwE architecture. Through different levels, it has carried out detailed definitions and plans to deploy industrial network products that meet the specific environment and access requirements of industrial enterprises to provide industrial network interconnection.
Data interoperability: based on the realization of network inter-connection, the Cisco Kinetic platform extracts, calculates, and moves data from various networked devices, and sends the data to applications to fully exploit business value.
Value sharing: Cisco provides quality inspection and predictive maintenance solutions based on image recognition, which condenses a number of advanced technology applications in the field of machine vision and artificial intelligence, and incorporates a number of innovative inspection concepts, that is, it can be compatible with existing production lines: Real-time online detection or offline detection.
Benefits:
· Clients can obtain the most accurate and effective manufacturing data in real-time.
· Reduces downtime and increase productivity at manufacturing facilities.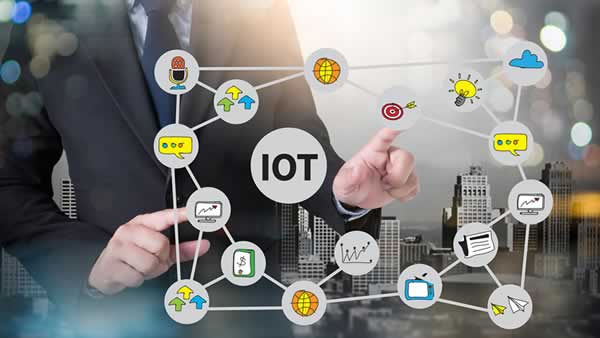 Data Center Solutions
Data Center Solutions:
1. Smart data center and multicloud network topology

Cisco Nexus 9000 Series data center switches
Cisco ACI+NAE+ Tetration management, operation and maintenance solution
ACI Multi-Pod/Multi-Site solution
Cisco CloudCenter multicloud solution

2. Computing and storage solutions for manufacturing data center

Run SAP HANA on Cisco UCS integrated infrastructure

3. UCS C480ML deep learning server to power artificial intelligence (AI) and machine learning (ML)
4. MDS Series Switches for storage networks (SAN) suitable for manufacturing facilities
5. Simplify and accelerate the deployment of virtual desktop infrastructure (VDI)
6. HyperFlex supports deployment at distributed scale, and scalability through server virtualisation
7. HyperFlex provides an integrated solution for an Oracle Database
8. Deployment in edge environments with HyperFlex Edge
Benefits:
An end-to-end hyperconverged solution that integrates network, computing and storage resources to offer the following benefits to businesses: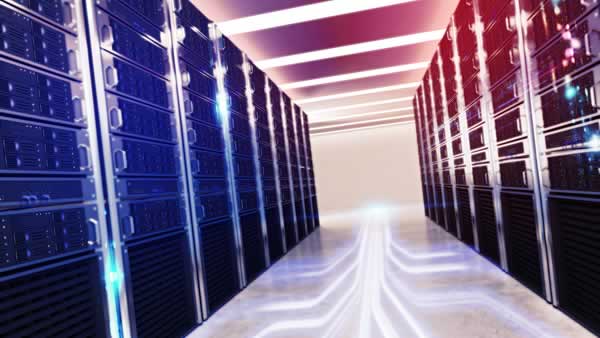 1. Easy deployment
2. High reliability
3. Scalability
4. Proven and predictable performance
5. Highly-efficient data storage infrastructure
6. Supports SAP HANA
7. Supports server virtualisation in a distributed network environment
8. Simplify and accelerate the deployment of virtual desktop infrastructure (VDI)
Security Solutions
Security Solutions:
To thrive in this security landscape of ever-more sophisticated threats and multiplying attack vectors, modern manufacturers must embrace a holistic security paradigm built around multiple layers of defence and linking infrastructure, machine processes, and people. The architecture should address the full attack continuum – before, during, and after an attack. Cisco provides the following holistic security strategy:
Phase 1: Network segmentation
Phase 2: Visualisation/threat analysis
Phase 3: Remote access control
Phase 4: Cybersecurity service/cybersecurity drill and exercises
Benefits:
· Minimise complexity of deployment, optimise performance, and gain network-wide threat visibility.
· Ability to formulate different sets of security strategies easily, to control users and application access effectively.
· Automated threat detection and analysis on different threat events, provides multi-layered and integrated protection, to quickly identify risks during network intrusion attacks, and to segment and isolate risks automatically.
· Improve operational efficiency and lower operating costs.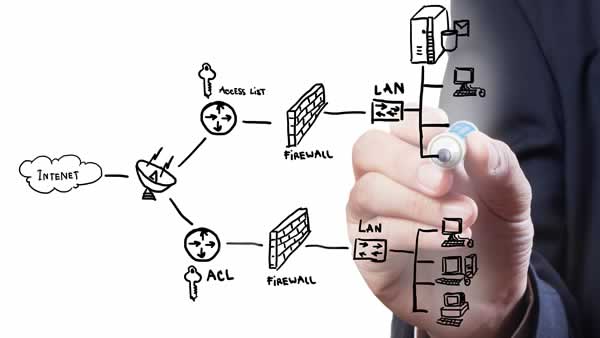 Collaboration Solutions
Our collaboration technology provides solutions designed to create a trifecta of benefits. It can provide immediate, personalised expert services for clients located far and wide, to help troubleshoot issues swiftly. It can ensure the safety of all employees on-site, and also help users and equipment manufacturing companies save costs.
The three key technologies used in our solutions are the following:
1. HD-quality video conferencing
2. Mobile collaboration
3. Team collaboration platform
Benefits:
· Support companies in the integration of R&D resources from different regions and departments. Shorten the development, design and prototyping lifecycles, and thereby enhance R&D efficiency. Accelerate the go-to-market process for new products, increase revenue and profit margin. Reduce business travel expenses.
· Engages collaboration with remote expert, to facilitate rapid troubleshooting, and minimise downtime. Manufacturing facility run time and efficiency are maximized, as lesser time is spent on problem-solving. Product line and process upgrades can be implemented rapidly, and the standard operating ratio, production time, quality and efficiency will all be optimised.
· Facilitates highly effective communication between all stakeholders along the supply chain – both upstream and downstream – using an internet-based, secure, and cross-platform video conference solution.
· Boost communication efficiency through video conferencing conducted via a range of endpoints, designed for every use case – in-house, when visiting clients far and wide, while on business trips, or as you are working from home.