Automated Food Server Systems
A fun interactive concept that streamlines food ordering and delivery
The market for innovative and automated services within a restaurant, which provide convenience for customers, is large and growing. Automation of food delivery brings orders from the kitchen to the front of the restaurant, most often directly to customers' tables. This innovation reduces wait times and can streamline labor costs. By designing custom delivery components – such as train cars, race cars, even boats – a restaurant can enhance its brand and impress its customers. The delivery mechanism also can be combined with self-ordering POS, CRM and control panels to comprise a complete food delivery system.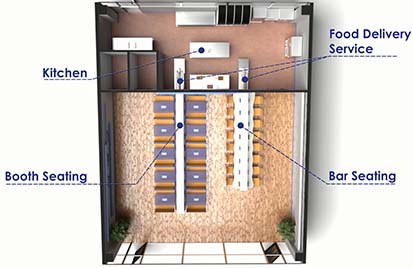 A self-ordering menu lets customers choose their dishes, typically from a table-side tablet or their own mobile phone. Their order is sent directly to the kitchen. When the dishes are ready they are delivered to the customer's table by the automated system, disguised as a train or car or whatever matches the restaurant's brand.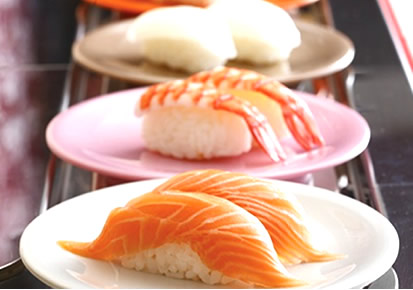 Features:
Transformational restaurant system that delivers food directly to customers' tables

Designed to fully integrate back-of-house and front-of-house functions

Seamless self-ordering, food delivery and payment experience

The food delivery system is configured to best utilize restaurant space and connect the kitchen to the customer tables

Food delivery vehicles are customized to match the theme of each individual restaurant
Sea Point works with its vendors to customize food delivery automation systems that complement the individual theme of each restaurant. Our technical team ensures all of the components – from ordering, to delivery, to payment – -work seamlessly together.
Our Strengths
Experienced in automation solutions for restaurants

Uniquely understand the requirements of the local market

Our partner's R&D teams design the product in Singapore

The product is manufactured in China/Malaysia with high-quality, key mechanical components from Singapore, Japan and Europe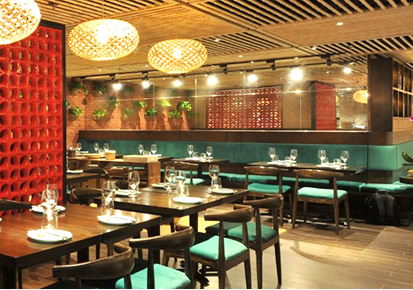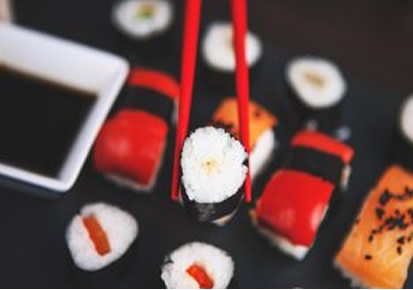 Highlights
Customization
Designed to each customer's specifications, restaurant floor plan and theme
Configuration
Consideration given to full use of available space
Integration
Food delivery system is integrated with a self-ordering system and POS system
The system also can interface with Inventory, ERP, CRM, etc.
Flexibility
Accommodates various restaurants types – including Chinese Cuisine, Hotpot Restaurant, Noodle Shop, Sushi etc.
Efficiency
Fast data transfer and response time