Shanghai: Sea Point Attended Amusement and Theme Park World China Congress 2021
09/27/2021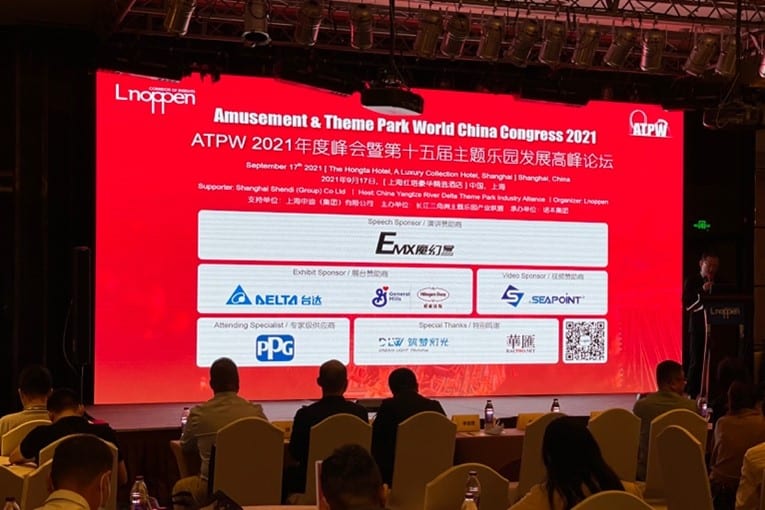 Shanghai | Under the premise of strict epidemic prevention and control measures, the Amusement and Theme Park World China Congress 2021 (ATPW 2021) and 15th Theme Park Development Summit were held successfully in Shanghai on September 17, 2021. More than 100 leaders and experts from investors, operators, designers and advanced solution suppliers of domestic large-scale theme parks and cultural tourism complex industries in China attended the forum to jointly discuss the latest hot topics in the theme park industry and promote the transformation of the theme park industry. With greatest honor, Sea Point attended ATPW 2021 as the video sponsor of this event. Sea Point paid close attention to the development trend of China's theme park industry together with professionals in the industry, imagined the development of future theme park projects, and carried out in-depth discussion and exchange with excellent partners in the industry.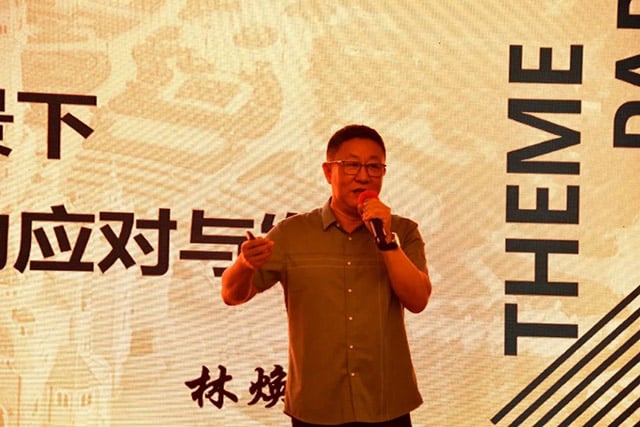 Lin Huanjie, President of China Theme Park Research Institute
This year, the industry leading event cordially invited industry experts and leaders such as Lin Huanjie, President of China Theme Park Research Institute, Chen Jie, General Manager of Shanghai LEGO Park, Liu Hongtao, Vice President of Wanda Cultural Tourism Planning and Research Institute, Zhang Yuan, Vice President of Sunac Cultural Tourism Group, Hu Wei, General Manager of Shanghai Happy Valley, and Shao Xiaoyun, General Manager of Shanghai Shendi Group Co., Ltd to jointly engage in a profound discussion on the future development of China's theme parks. The congress aimed to create a digital, high-end scientific and technological smart scenic spot for China's theme park industry, to further enhance the core competitiveness of theme parks, and to improve the economic benefits of theme parks and promote the healthy and sustainable development of theme parks in the future.

In the 'new normal' era, the tourism industry is recovering slowly across the country. In addition, the recovery of domestic theme parks is better than expected. According to the special survey of China Tourism Research Institute, the daily trend of domestic residents' cultural consumption is significant, and the cultural consumption expenditure is expected to continue to grow at present. China's theme park market has experienced great challenges and changes in construction and operation in the post epidemic era. With the application of new technologies such as IoT, Big Data and Artificial Intelligence in the field of tourism, smart tourism powered by digitization and intelligence tourism has become the all-new direction of the high-quality development of tourism. At the end of 2019, National Development and Reform Commission announced the implementation opinions on improving the holiday travel environment and promoting tourism consumption. The opinions clearly pointed out that all regions should vigorously develop "smart scenic spots", strengthen construction of smart scenic spots, improve the service level of smart tourism, and focus on promoting online ticket sales and self-service tour services. At the same time, it was stressed that it was necessary to actively promote the realization of smart services such as mobile application smart tour guides and electronic explanation in all 4A Level and above tourist attractions. Significantly, this measure has accelerated the integration of traditional industries and the new technologies, and promoted the integration of the Internet and traditional tourism industries with "Internet + Tourism" as the core.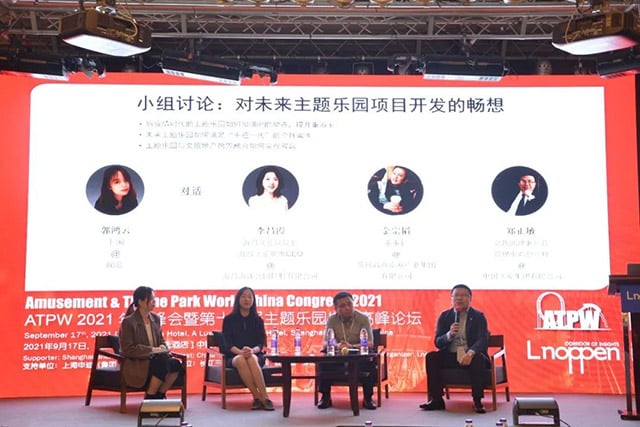 Panel Discussion: Imagination of Future China Theme Park Projects Development
The integration of Internet services into the tourism industry can effectively improve the management and operation efficiency of the scenic spots and the service quality of the scenic spots to tourists, so as to strengthen the competitiveness of all scenic spots. The construction of smart scenic spots will be the main development direction of various theme parks in the future. It is necessary to build an intelligent park service platform to organically combine all levels of park construction and management more comprehensively, effectively, quickly and wisely. The intelligent development of the park remains the primary focus in the industry. As such, the congress specially set up a panel discussion session that invited Zheng Zhengmin, General Manager of the Operation Management Center of China Culture and Tourism Group Co., Ltd. Mr Zheng led the discussion and provided the future development trend of China's theme park projects and exchanged experiences with the guests on site. During the congress, Sea Point, the video sponsor of ATPW 2021, presented its Intelligent Video Systems Solutions and Innovative Washroom Management Systems to the people from all walks of life and listened to the opinions and suggestions of the industry with an open mind.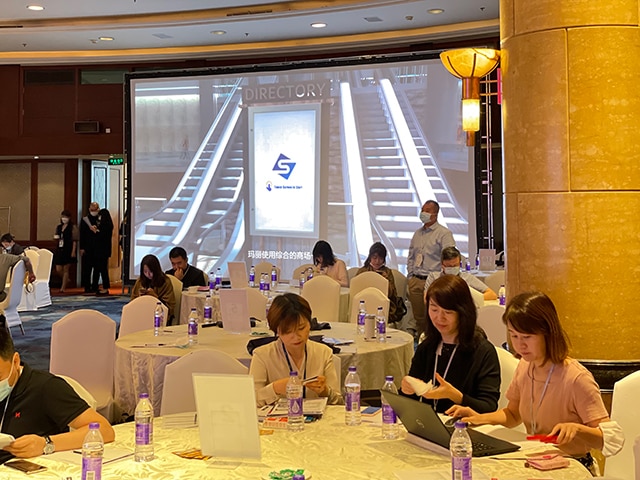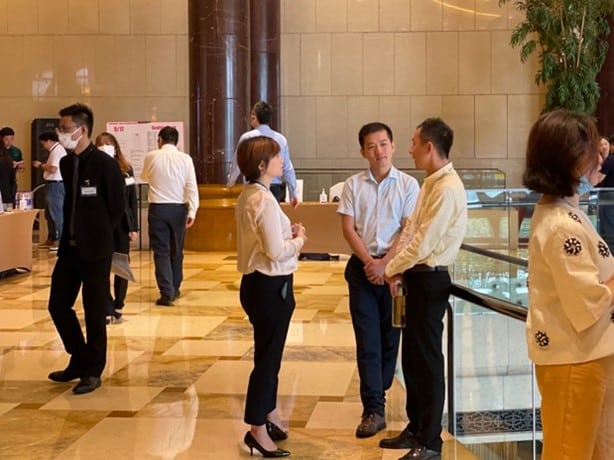 Linda Li, Senior Sales Manager, Sea Point China in talks with industry experts
Sea Point's solutions cater to the emerging needs of the industry and closely fit with the industry at the same time, aiming to provide high-quality and feasible solutions for more theme parks and to improve the management efficiency and user experience of the parks. Linda Li, Senior Sales Manager, Sea Point China had in-depth discussions with investors, operators, designers, and other leaders and experts from theme parks and cultural tourism complex industries in China during the congress. Richard Zheng, Regional Sales Director, Sea Point China highlighted, "Amusement and theme parks have always been an excellent application landing scenario for Smart Solutions. Sea Point is committed to  providing intelligent services for tourists with high-tech and innovative technical products, providing greater convenience for managers at all levels and making the theme park 'More Convenient'. Sea point will continuously assess the latest developments in the amusement park and theme park industry, provide innovative and intelligent solutions for operators, and empower the industry with excellent service quality." At the same time, we also welcome and encourage all business partners to learn and grow in the industry, and to create a higher quality theme park development ecology together.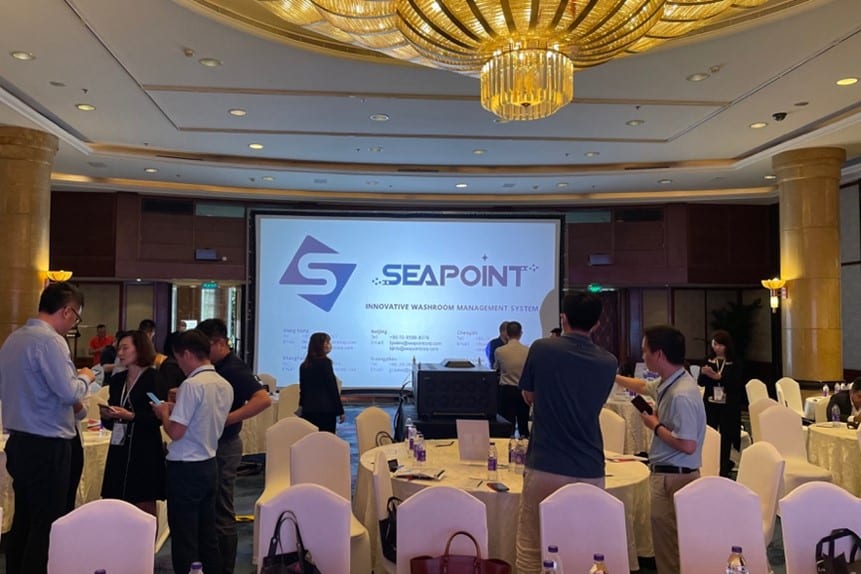 Sea Point is a multinational company focused on providing tightly integrated hardware and software solutions and services to the restaurant, hospitality, retail, shopping mall and commercial building industries in Hong Kong, Mainland China, Macau and throughout Southeast Asia. We are a premier solutions provider of technology services and products – including custom LED displays, video analytics, people counting technologies and restaurant automation. Our clients benefit from our advanced integration services that are customized to their unique requirements and that enable them to improve and grow their businesses.
Sea Point Solutions for ATPW 2021
· Intelligent Video Systems Solutions
Artificial Intelligent (AI) front end system based on deep self-learning, high-definition panoramic equipment, excellent intelligent video analysis and calculation, open and compatible management platform, reliable background data reports, and video-based management systems which can integrate access control, fire protection, alarm, broadcasting, and various types of sensors to achieve data communication.
· Innovative Washroom Management Systems
Innovative Washroom Management Systems uses LoRaWAN technology that collects environmental data through terminal sensors, processes edge computing nodes of the IoT, and cloud computing platforms to integrate operation functions for users.
To be contacted by a 
Sea Point
  representative about an innovative technology solution for your business, please complete our 
contact us
 form.