Shanghai: Sea Point Attends the 5th Workplace + China Summit
09/21/2022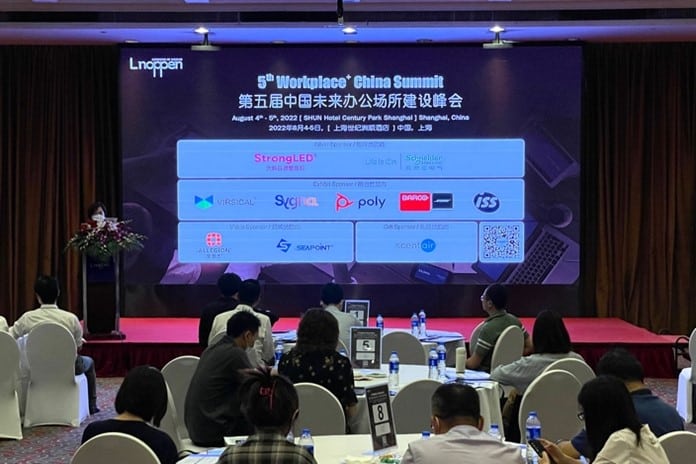 Shanghai | The 5th Workplace+ China Summit: the Development of Future Office Buildings was successfully held from 4th to 5th August in Shanghai, China. As the grand event within the office industry, top enterprises and experts in the professional field gather every year to discuss the development and future of the office industry. Sea Point – as the video sponsor of the year, was invited to attend this event and share its innovative Smart Building Solutions for the development of the future workplace in China.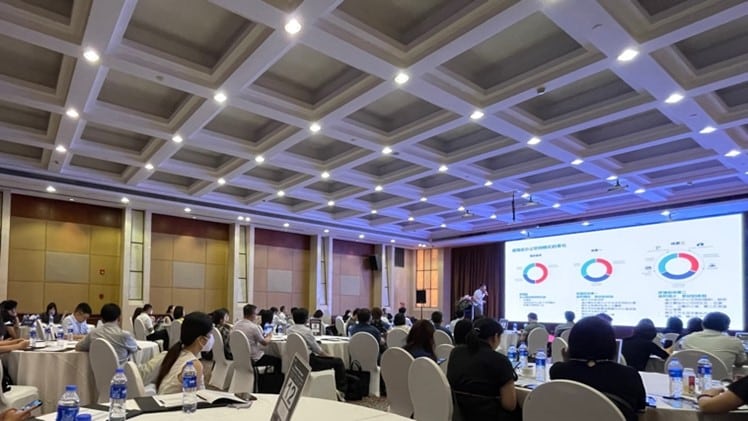 The summit aims to provide a good platform for practitioners in the office industry, bringing together commercial real estate developers, office operation companies, corporate facility management departments, industrial park principals, leading architectural research institutes and various technology and solution suppliers. Additionally, the summit conducted in-depth discussions on China's future office space development through keynote speeches, booth demonstrations, panel discussions forums, video demonstrations, and other industry sessions.. As a video sponsor of this summit, Sea Point Smart Building Solutions greatly attracted industry leaders and professionals during the event. Over the past years, Sea Point has been committed to providing international level software and hardware products, all-in-one solutions, and system integration services for customers from the commercial real estate sector and providing energy-saving and cost-efficient solutions for managers. Taking the great opportunity of this summit, Sea Point shared thoughts on the development of the future workplace, how to achieve 'Green Office' and 'Intelligent Office' certifications, how to integrate science and technology into the future management and operation of offices and discussed strategies of sustainable development of the office buildings with the guests.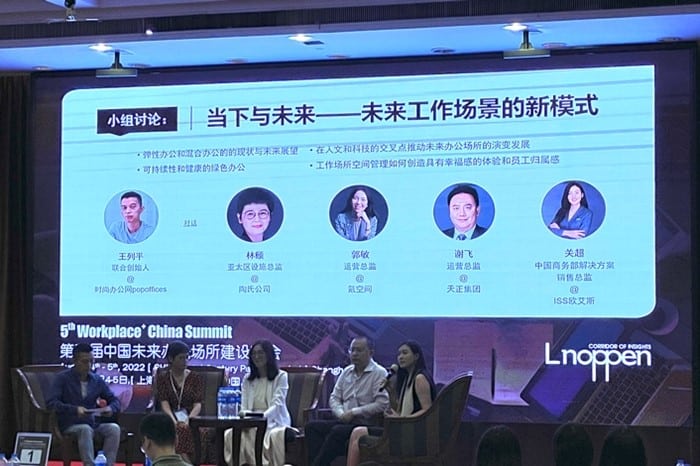 Many experts and senior practitioners were invited to this summit to share office space development and cutting-edge trends of the industry and gain insights from emerging needs of the future workplace. Among them, David Shi – Senior Director of Project & Development Service Department of Cushman & Wakefield in China, delivered the keynote speech 2022 Cushman & Wakefield Global Report to re-examine the future of the office space. The report covered employees' views on returning to the workplace in the post-pandemic era, the high demand for flexible office space and the increase in the need for office space in several industries. In the future, the workplace will undergo a complete transformation, from a single office to a more comprehensive workplace ecosystem which consists of more balanced workplaces, home offices and othervenues.. The office will surely be endowed with new functions and become a more desirable place for employees. Simultaneously, Zhengyue Wu – Vice President of International WELL Architecture Research Institute in China, shared with the guests on how WELL can enhance the value of a green office and also empower future office space. In the post epidemic era, new changes have taken place in people's work mode and life overall. The market has begun to emphasize the importance of the space environment to promote the physical and mental well-being of people in buildings. With better building construction standards and evaluation criteria systems, it provides data tools for enterprises and organizations in order to strengthen sustainable development of enterprises through ensuring a better and more conducive workplace.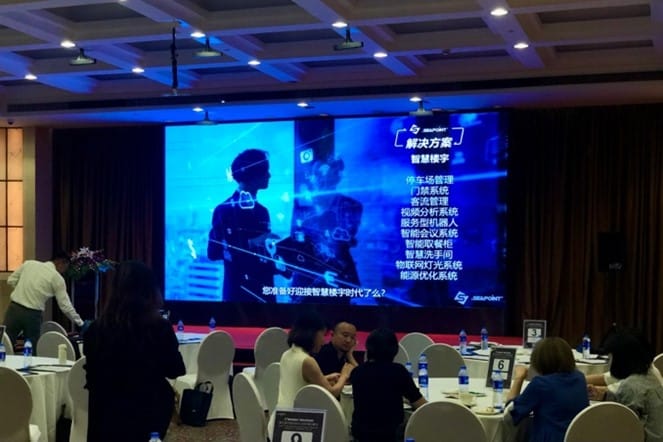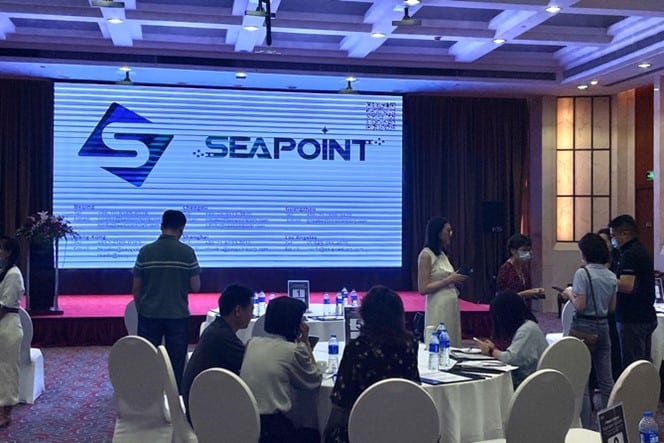 Sea Point Smart Building Solutions coincide with the expectations of industry leaders for the future development of office space, closely connect asset management and operations management to improve the life cycle, service efficiency and safety management of office space, and provide a favorable solution for the intelligent management of office space through efficient links between software and hardware technologies. During the summit, Sea Point shared with attendees how various functional modules, such as intelligent video systems solutions, intelligent washroom management systems, video conferencing systems and other IT technological solutions could work together to continuously improve the overall value and health attributes of the commercial body and achieve the ultimate smart construction of the future workplace. In the post-pandemic era, sustainability and green office environments will definitely become the future trend and core of the commercial real estate industry. Healthy, green, and intelligent solutions will be favored by more investors and managers sooner than later. Throughout the event, Sea Point solution experts also had in-depth conversations with industry leaders and other partners on how to work together to promote the development of future office space.
Richard Zheng, Sales Director of Sea Point China Limited, reiterates that Sea Point will continue to strive to provide timely and cost-effective solutions for managers, cooperate with excellent project management service providers, and utilize high-quality and innovative product concepts and services to empower managers. "We look forward to cooperating with more far-sighted enterprises and organizations, integrating intelligent technologies and products with their enterprise strategies, and stimulating huge health benefits and unlimited potential in the near future."
To be contacted by a Sea Point representative about an innovative technology solution for your business, please complete our
contact us
form.