Chengdu: Sea Point Empowers Mine Industry by Jointly Building the First 5G+ Smart Mine Project in Sichuan Province
02/22/2022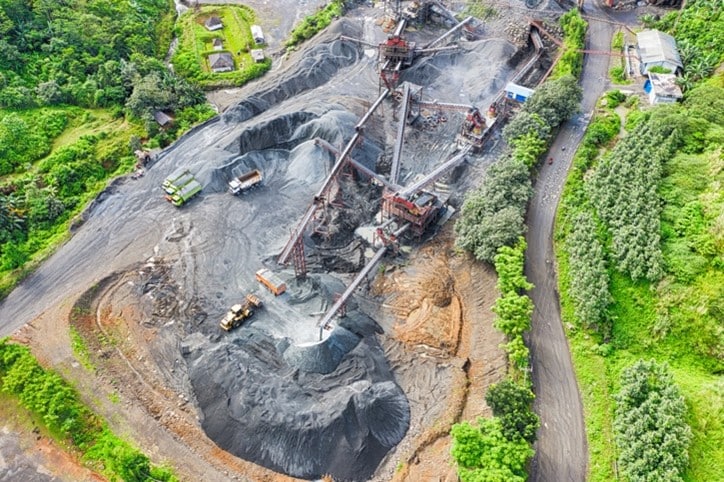 Chengdu | According to the industry report titled "2021 China Smart Mine Industry Analysis Report - Industry Research and Market Opportunity Research", smart mine refers to the deep integration of cloud computing, big data, 5G, Internet of Things and other new generation information technologies with the mine production process, so as to realize the self-planning, self-decision-making and self-operation of mine design, excavation, mining, transportation and upgrading, with an end goal to improve mine productivity and other economic benefits. At present, the construction of smart mines in China is still in the primary stage, and 60% of mines have completed the first stage of mine intellectualization and digitalization; Only 10% of the mines have completed the second stage of mine intelligence and automation; Only several mines have entered the third stage - unmanned management.
The overall construction level of smart mines in China is still at the lower standard. However, under the solid government policy guarantee, it shows a trend of accelerated development, and there is a huge growth space in the near future. Simultaneously, with the help of 5G greater bandwidth, low delay and multi-connection ability, 5G technology is applied to all areas of the mine to create intelligent and informational management of the mine, so as to prepare and comprehensively obtain all kinds of information such as mine safety, productivity and environment, and fully achieve reliable data transmission and real-time control of various equipment. Therefore, Sea Point joined hands with Sichuan Golden Summit Group, together with China Telecom to build the first 5G+ smart mine project in Sichuan Province, China. With the help of China Telecom 5G services, we achieved the unmanned and intelligent management of mining areas, realizing the visualization of mine data, making decisions with basis and evidence, reducing costs and increasing efficiency, providing comprehensive support for the interconnection of people, materials and machines in the mine and helps the mine in its digital transformation.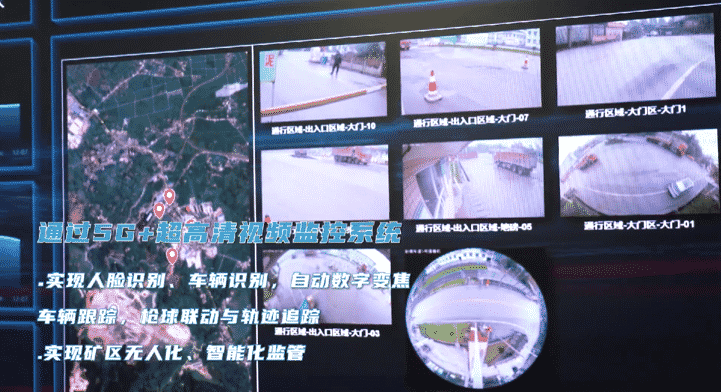 Sea Point's Intelligent Video Systems Solutions play a vital role in mine management. Through the three-dimensional visual management platform, managers can control the operation of the whole mine in real time, analyze massive data, obtain more value out of data, and provide effective guarantee for the productivity of the mine. Through 5G+ perimeter alarm system and laser detection system, managers can ensure the overall safety of the mine in a timely manner. In addition, the vehicle weighing data will be transmitted to the server in real time, realizing digital weighing and data retrieval to prevent cheating through 5G+ unmanned weighbridge system. What's more, with the help of 5G+ ultra-high definition video system, managers can realize unmanned and intelligent supervision in the mining area based on character feature recognition, vehicle recognition, automatic digital zoom and vehicle tracking. With the concerted efforts of all parties, Sea Point helped implement a beneficial solution for mining enterprises to realize comprehensive information networking, process control automation, safety management informatization and production efficiency, so as to fully integrate and share information between information and business, which will be a higher pursuit of the digital development for the mining industry.
Over the past years, Sea Point has been deeply engaged in the field of intelligent video systems solution and has rich experience in actual practice and project management, with a goal to help accelerate the development of enterprise digitization. In recent years, Sea Point has focused on 5G and its network technology, cooperated with many leading parties to achieve digital storage, transmission, expression and deep processing of all spatial and useful attribute data of the mine, and applied them onto the management and decision-making of various production links to realize systematic optimization of mine production, improve the comprehensive utilization rate of resources and reduce production costs while maximizing profits simultaneously. We aim to efficiently and quickly promote the overall application of mine networking, digitization, informatization, unmanned and comprehensive automation in enterprises, uphold high-quality project management level and after-sales service, and eventually help the unmanned and intelligent management of mining areas.
About Us
Sea Point
is a multinational company focused on providing tightly integrated hardware and software solutions and services to the restaurant, hospitality, retail, shopping mall, industrial and commercial building industries in Hong Kong, Mainland China, Macau and throughout Southeast Asia.
We are a premier solutions provider of technology services and products – including custom LED displays, video analytics, people counting technologies and restaurant automation. Our clients benefit from our advanced integration services that are customized to their unique requirements and that enable them to improve and grow their businesses.
Intelligent Video Systems Solutions
Artificial Intelligent (AI) front end system based on deep self-learning, high definition panoramic equipment, excellent intelligent video analysis and calculation, open and compatible management platform, reliable background data reports, and video-based management systems which can integrate access control, fire protection, alarm, broadcasting, and various types of sensors to achieve data communication.
To be contacted by a 
Sea Point
 representative about an innovative technology solution for your business, please complete our 
contact us
 form.