Chengdu: Sea Point Exhibits in CES 2021 Southwest Environmental Sanitation International Expo
06/01/2021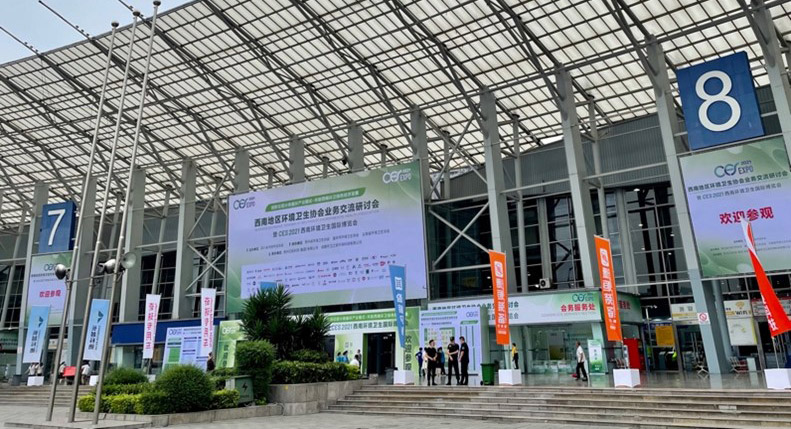 Chengdu | In order to continuously promote the exchange and cooperation among enterprises and institutions in China's environmental sanitation industry in the new era, and comprehensively display the advanced concepts, technical equipment and solutions in the field of environmental sanitation, Southwest Environmental Health Association Business Exchange Seminar and CES 2021 Southwest Environmental Health International Expo were held successfully in Chengdu Century City New International Convention and Exhibition Center from May 25 to 26, 2021 in China. This event was jointly held by Sichuan Municipal Appearance Association, Guizhou Environmental Health Association, Yunnan Environmental Health Association, and Chongqing Environmental Health Association. Sea Point group exhibited its  Innovative Washroom Management Systems (IWMS) for the first time in this expo, attracting more than 100 well-known enterprises and a great number of industry practitioners.
With the theme of "Jointly Improving the Healthy Development of Sanitation Economy in Southwest China", CES 2021 extensively invited relevant government units, enterprise associations, experts and scholars, industry media, and industry friends in the field of environmental sanitation to attend this event. This grand industry leading event gathered guests from more than 10 provinces and regions in China, a professional audience of nearly 3000 people with an exhibition area of 30000 square meters. Sea Point group welcomed more than 500 visitors, industry scholars and leaders and people from all walks of life in the mainland during the two-day expo.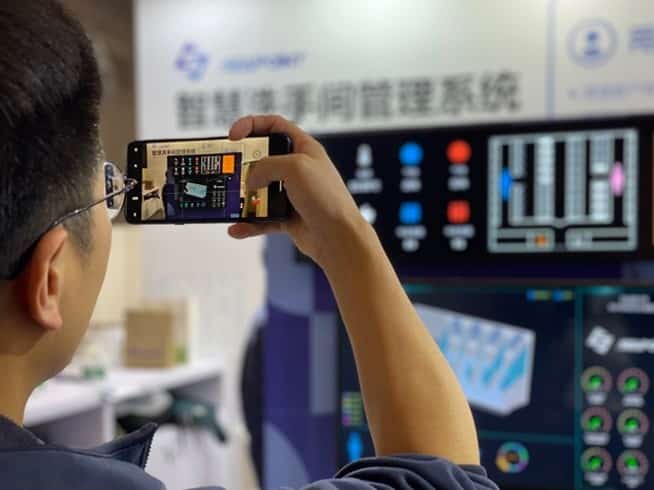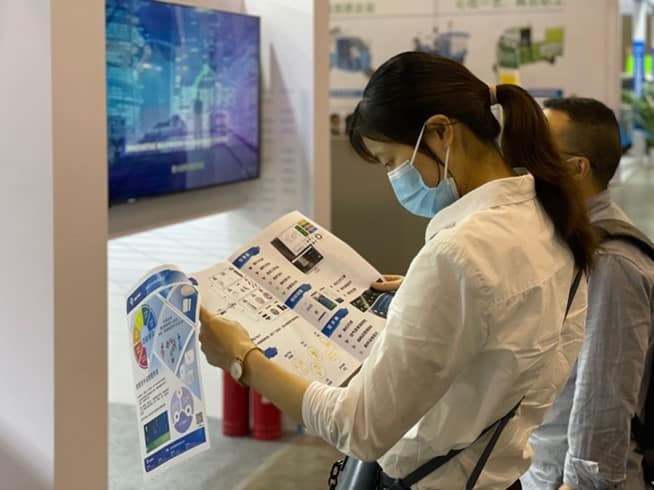 Proudly, Sea Point group showcased its Innovative Washroom Management Systems (IWMS), with unique LoRaWAN technology that collects environmental data through terminal sensors, processes edge computing nodes of the IoT, and cloud computing platforms to integrate operation functions for users at the expo. Visitors and industry experts commented that Sea Point's innovative solution will be the future development direction of the industry, with a lot of room for cooperation with traditional sanitation enterprises. Leaders from the industry also assert the important role of Sea Point group in leading the development of the industry and accelerating the advancement of associated technology. Sea Point's team received many compliments with a great number visitors dropping by the booth.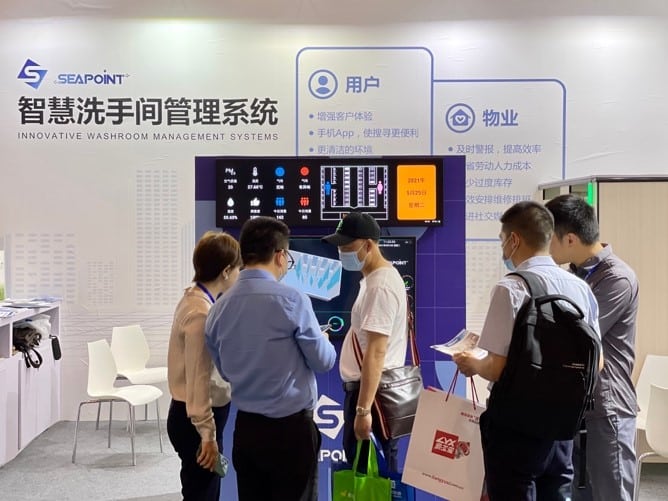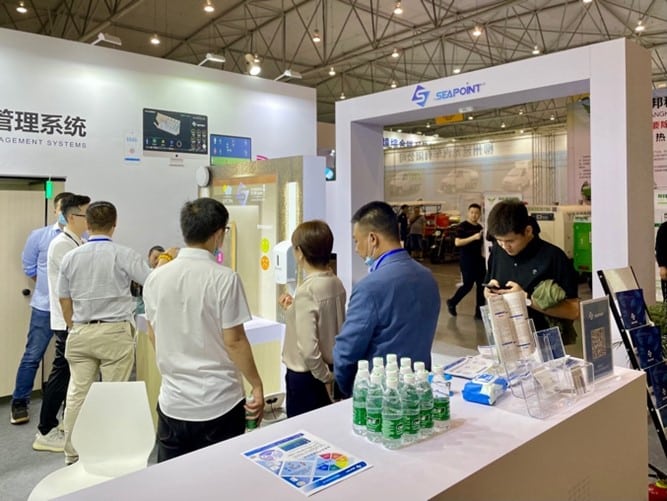 It is worth mentioning that Sea Point group, as one of the only few exhibitors under the Innovative and Technology category in CES 2021, delivered an excellent open concept booth which enabled sufficient interaction and communication within the booth through tangible and instant experience with different modules seen in a washroom. With the help of the live demonstration of individual modules, the working principle and practical application of the innovative washroom management system were well illustrated and elaborated to the industry experts and scholars present. Through the experiential booth, it aimed to provide visitors with a superior sense of experience so that visitors could best experience the scene as if they were in the real future washroom. Meanwhile, the different modules in the smart toilet, such as toilet occupancy, door lock, soap box, tissue box, odor detector, smoke detector, were connected with IoT technology and working effectively. Once again, Sea Point's booth illustrated how Innovative Washroom Management Systems (IWMS) could greatly improve the customer experience and management efficiency.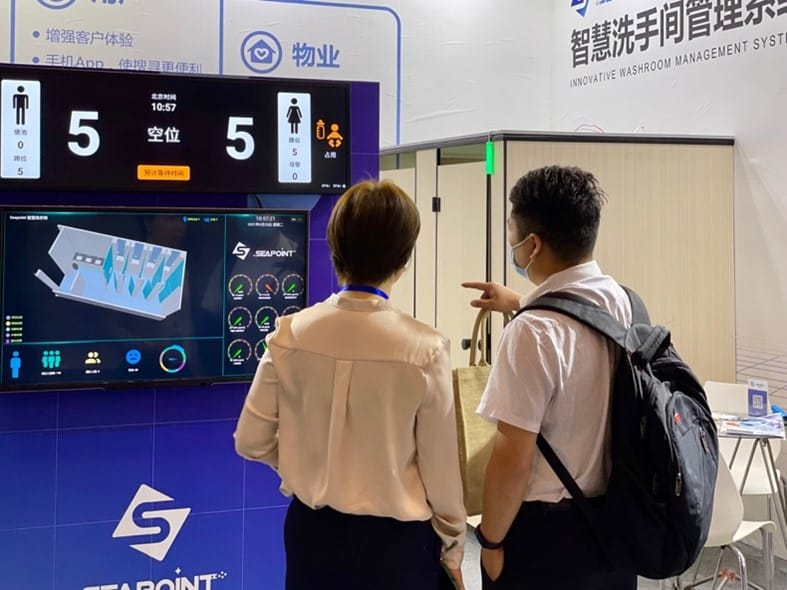 For the past two years, as the pioneer in the smart toilet industry, Sea Point's Innovative Washroom Management Systems (IWMS) has become an important solution for property management teams of various business estates. We have successfully provided innovative, reliable and sustainable solutions for our commercial customers, and obtained their recognition and trust. Sea Point's customized solutions have been used in many scenes, such as airport, museum, shopping mall, theme park, and other business estates. As always, Sea Point adhered to the business philosophy of continuous learning and innovation, and actively communicated with industry leaders over this great expo. Sea Point strives to constantly improve and enhance our product solutions to provide excellent quality services for more enterprises and commercial clients and enhance our customer satisfaction.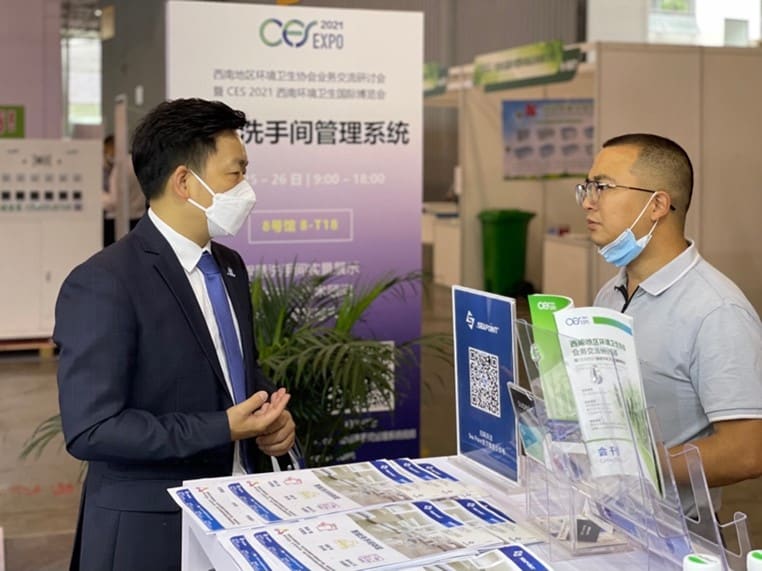 Richard Zheng, Regional Sales Director, Sea Point China highlighted,"With the rapid development of science and technology, intelligent management of washrooms will be the trend of washroom development in the near future. Washrooms, which have close daily contact with everyone, truly rely on the current power and development of technology in order to improve its service efficiency and quality. More importantly, it caters to the needs of people's evolving lifestyle and the growing demand for a better life. We should best utilize the IoT technology to enable intelligent management. Sea Point group will actively follow the policy guidance from the authority and continuously devote itself to promoting the development of smart city with new technologies. We are determined to provide commercial solutions in multiple scenarios and assist the construction of China's ecological civilization with smart sanitation by empowering the industrial chain with our innovative solutions."
Through the CES 2021 Southwest Environmental Sanitation International Expo, a professional and trustworthy platform, Sea Point group has further established  deeper friendship and cooperation with potential clients and business partners. It is believed that the southwest environmental sanitation industry will usher in a breakthrough development. Sea Point group once again thanks all sectors of the industry for their full support and continuous attention. At the same time, we always look forward to working with you to create a beautiful society.
Should you or your company have an interest in our Innovative Washroom Management Systems (IWMS), please feel free to visit our website.
To be contacted by a Sea Point  representative about an innovative technology solution for your business, please complete our contact us form.