Hong Kong: 100% sponsorship, funding up to HK$300,000 Distance Business Programme (D-Biz) 2020
05/28/2020
Hong Kong: 100% sponsorship, funding up to HK$300,000 Distance Business Programme (D-Biz) 2020
Sea Point D-Biz Service Provider Number : SP-873-514
Programme Overview
Against the backdrop of the COVID-19 epidemic, remote working or service has become a new trend. Under the Anti-Epidemic Fund, the Innovation and Technology Commission (ITC) has launched the
Distance Business (D-Biz) Programme
to support businesses with the goal of helping to continue their business and services by way of the adoption of IT solutions.
Funding Amount
The D-Biz Programme will provide
100% funding support
to qualified businesses, subject to a cap of
HK$100,000 per IT solution (related training expenses to be capped at 10% of solution cost) and HK$300,000 per business.
An initial payment of 30% of the approved funding amount is payable to a designated bank account after the application has been approved.
The D-Biz funding covers a variety of IT solutions for distance business, in order to support enterprises to continue business and service during the epidemic.
Application Period
Open for application from
4 May to 31 October 2020
Contact Sea Point today about providing solutions to your business for the categories below:
For more programme details or clarification, please visit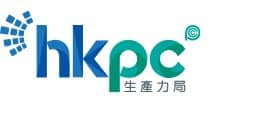 Note: Details of the programme are subject to change and are provided according to the final announcement of the Hong Kong SAR Government. Information about the Distance Business Programme (D-Biz) on the Sea Point website are for reference only.